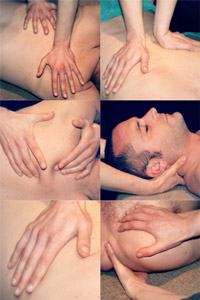 What is Osteopathy?
Osteopathy is a safe, gentle and effective treatment using hands-on techniques to diagnose and treat a wide range of health problems, aiming to relieve pain, discomfort and restriction. It is a natural therapy which addresses the structure and function of the body, working on the muscles, ligaments, joints and nerves.
By improving blood flow, releasing tight and sore muscles, and increasing mobility, osteopathy provides the body with the ability to kick-start the healing process and then enhance it, getting you back to your best as soon as possible.
Who can Osteopathy help?
Osteopathy can be beneficial for most people, from babies to the elderly and everyone in between. It is a great tool for treating sports injuries or just maintaining overall health, relieving pain from poor posture at work or even discomfort while playing a musical instrument.
Osteopathy can be effective in treating a wide range of complaints:
Headaches and migraines
Jaw pain and complaints
Sports injuries and maintenance
Shoulder, elbow or wrist pain e.g. tennis elbow, frozen shoulder
Hip, knee or ankle pain
Pregnancy associated pain
Pain from arthritis
Sciatica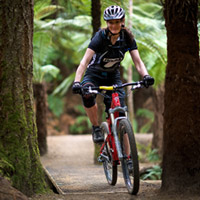 Active or sports person?
So is Jane. With her interest in various sports – road cycling, mountain biking, running, swimming, surfing and climbing (to name a few) – Jane is well equipped to treat injuries and advise on how to maintain optimal performance. She has worked with one of London's top swimming clubs, supporting elite competitors of all ages from teens to Masters.
Combining this experience with her knowledge of sports and the human body enables Jane to give advice on:
Maintaining good musculo-skeletal health once she has treated any injuries.
Appropriate stretches and strengthening exercises to bring about a return to optimum functioning.
Sports injuries and maintenance
Optimising training regimes so that a high level of fitness is maintained while the injury has time to recover and not worsen.
Musician?
Hours of home practice and rehearsing with musical groups can cause all sorts of tensions and strains, with the potential for chronic injury and pain. The more comfortable you are the better you play and the more you enjoy making music. It's important to consider posture, but even existing tensions can contribute to discomfort and pain.
Jane's interest in osteopathy partly stemmed from treatment that she needed during her early years of playing the tuba.
Pain from arthritis?
It's something many people suffer with as part of there everyday lives, experiencing pain and discomfort which is often debilitating.
Wear and tear to a joint causes local irritation which results in inflammation, swelling, stiffness and then pain. Osteopathic treatment works to reduce the inflammation, loosen tight muscles and ease stiffness which all help to reduce pain and discomfort, letting you get back to living your life and doing the things you enjoy.
Address
Hands On Osteopathy
Unit 4,
144 Third Avenue,
Tauranga, 3110
Please park only in bays 14, 17 or outside unit 7
Contact Us
Email: jane@handsonosteo.co.nz
Call us on: +64 7-213 0806